We recommend these great books for your personal library!  Check back regularly for updates and additions.
Christian Apologetics: A Comprehensive Case for Biblical Faith – Douglas Groothuis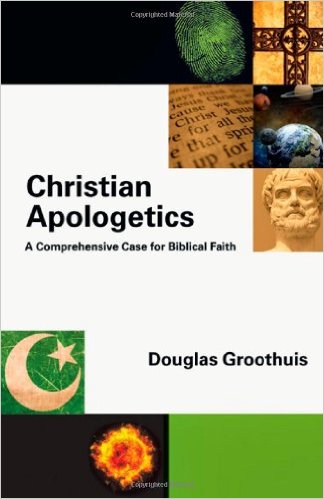 The 2012 Christianity Today Book Award of Merit winner! The Christian worldview proposes answers to the most enduring human questions. But are those answers reliable? In this systematic text, Douglas Groothuis makes a comprehensive apologetic case for Christian theism–proceeding from a defense of objective truth to a presentation of the key arguments for God from natural theology to a case for the credibility of Jesus, the incarnation and the resurrection. Throughout, Groothuis considers alternative views and how they fare intellectually.

Central Themes in Biblical Theology: Mapping Unity in Diversity – Scott Hafemann and Paul House

A common approach to biblical theology is to examine the theology found in specific biblical books or authors, or in the individual Testaments. While this approach has value, the unity of the biblical message is sometimes missed. Since God is a unified being, we can expect his Word to have a unified message, though expressed in different ways at different times through history. This approach–a "Whole Bible Biblical Theology"–is taken in this collection of studies on seven key theological themes found in Scripture. Each essay, written by a respected evangelical scholar, seeks to discover the unified message of the whole Bible on a given topic. Here is profitable reading for pastors, teachers, and students.

Life in the Trinity: An Introduction to Theology with the Help of the Church Fathers – Donald Fairbairn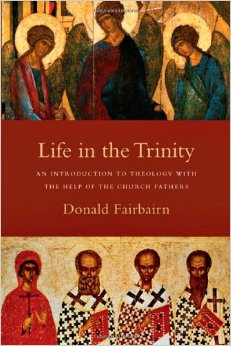 What can the early church contribute to theology today? Although introductions to Christian theology often refer to its biblical foundations, seldom is much attention paid to the key insights the early church had into the nature of Christian faith and life. Donald Fairbairn takes us back to those biblical roots and to the central convictions of the early church, showing us what we have tended to overlook, especially in our understanding of God as Trinity, the person of Christ and the nature of our salvation as sharing in the Son's relationship to the Father. This book will prove useful to beginning theology students as well as advanced theologians who want to get at the heart of the Christian gospel.

The Next Christendom: The Coming of Global Christianity – Philip Jenkins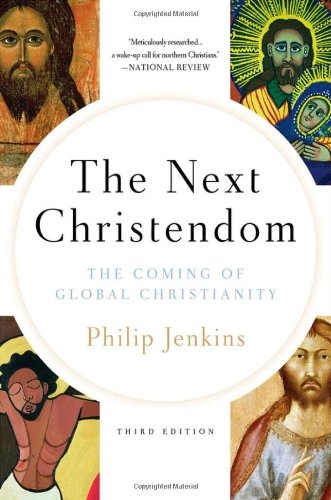 Jenkins, distinguished professor of history and religious studies at Penn State University, argues that the astounding growth of Christianity in the Southern Hemisphere over the last century is indicative of both the true global character of Christianity and the central role that the church in the global South will play in the future. Targeting particularly the liberal Westerner, the author establishes his case with an arsenal of historical and contemporary data to support his claim that the conservative, contextualized forms of "Southern Christianity" will define "The Next Christendom."

From Every People and Nation: A Biblical Theology of Race – J. Daniel Hays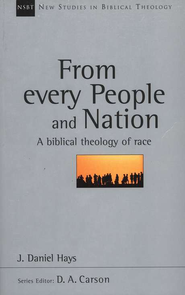 "After this I looked and there before me was a great multitude that no one could count, from every nation, tribe, people and language . . ." (Revelation 7:9). The visions in the book of Revelation give a glimpse of the people of God at the consummation of history–a multiethnic congregation gathered together in worship around God's throne. Its racial diversity is expressed in a fourfold formula that first appears in Genesis 10. The theme of race runs throughout Scripture, constantly pointing to the global and multiethnic dimensions inherent in the overarching plan of God. In response to the neglect of this theme in much evangelical biblical scholarship, J. Daniel Hays offers a thorough exegetical study. As well as focusing on texts which have a general bearing on race, Hays demonstrates that black Africans from Cush (Ethiopia) play an important role in both Old and New Testament history. This careful, nuanced analysis provides a clear theological foundation for life in contemporary multiracial cultures and challenges churches to pursue racial unity in Christ.

Bloodlines: Race, Cross, and the Christian – John Piper
Genocide. Terrorism. Hate crimes. In a world where racism is far from dead, is unity amidst diversities even remotely possible?  Sharing from his own experiences growing up in the segregated South, pastor John Piper thoughtfully exposes the unremitting problem of racism. Instead of turning finally to organizations, education, famous personalities, or government programs to address racial strife, Piper reveals the definitive source of hope—teaching how the good news about Jesus Christ actively undermines the sins that feed racial strife, and leads to a many-colored and many-cultured kingdom of God.  Learn to pursue ethnic harmony from a biblical perspective, and to relate to real people different from yourself, as you take part in the bloodline of Jesus that is comprised of "every tongue, tribe, and nation."

Church History in Plain Language – Bruce Shelley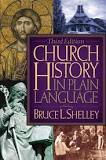 Dr. Bruce Shelley makes church history come alive in this classic book that has become not only the first choice of many laypeople and church leaders but the standard text in many college classrooms. What separates Dr. Shelley's book from others is its clarity of language and organization. Church History in Plain Language treats history as the story of people — their motivations, the issues they grapple with, the decisions they make — and the result is that history reads like a story, almost as dramatic and moving as a novel. Yet there is no fiction here. Dr. Shelley was a respected scholar whose work was painstakingly researched and carefully crafted for historical accuracy. The fourth edition of Shelley's classic one-volume history of the church brings the story of Christianity into the twenty-first century.

Foolishness to the Greeks: The Gospel and Western Culture – 

Lesslie Newbigin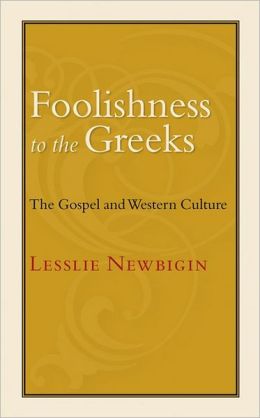 Published in 1986, Bishop J.E. Lesslie Newbigin's Foolishness to the Greeks remains a relevant critique of post-Enlightenment society. Newbigin offers a fascinating look at the development of modern thought. Despite the rise of postmodernism, the groundwork was laid in previous ages. Newbigin's historic survey and critical engagement with western culture broadly and science and politics specifically highlights his central thesis: the Enlightenment created a great chasm between the "public world of fact" and the "private world of value."  By engaging western culture, he hopes to provide the church with the understanding and potential techniques to communicate the Gospel in our age.

Luther the Reformer: The Story of the Man and His Career – James Kittleson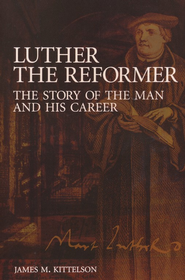 Kittleson has provided an engaging and authoritative biography of Martin Luther. It is an honest record that presents both the light and shadow sides of the Reformer's personality. His single-volume biography has become a standard resource for those who wish to delve into the depths of the Reformer without drowning in a sea of scholarly concerns.




St.Patrick of Ireland: A Biography – Philip Freeman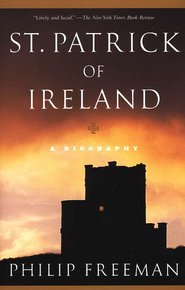 Ireland's patron saint has long been shrouded in legend, but the true story of St. Patrick is far more inspiring than the myths. In St. Patrick of Ireland, Philip Freeman brings the historic Patrick and his world vividly to life. Patrick speaks in his own voice in two remarkable letters he wrote about himself and his beliefs, new translations of which are included here and which are still astonishing for their passion and eloquence.  Born late in the fourth century to an aristocratic British family, Patrick's life was changed forever when he was abducted and taken to Ireland just before his sixteenth birthday. He spent six grueling years there as a slave, but the ordeal turned him from an atheist into a true believer. After a vision in which God told him he would go home, Patrick escaped captivity and, following a perilous journey, returned safely to Britain to the amazement of his family. But even more amazing to them was his announcement that he intended to go back to Ireland to spend the rest of his life ministering to the people who had once enslaved him.

The Holiness of God – R.C. Sproul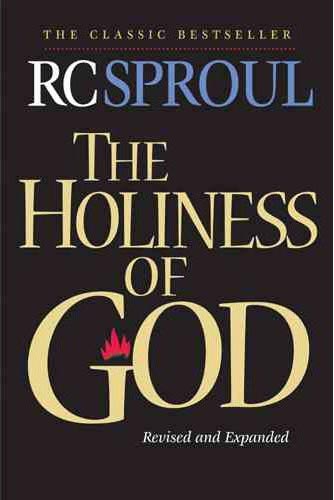 Central to God's character is the quality of holiness. Yet, even so, most people are hard-pressed to define what God's holiness precisely is. Many preachers today avoid the topic altogether because people today don't quite know what to do with words like "awe" or "fear." R. C. Sproul, in this classic work, puts the holiness of God in its proper and central place in the Christian life. He paints an awe-inspiring vision of God that encourages Christian to become holy just as God is holy. Once you encounter the holiness of God, your life will never be the same.

The King Jesus Gospel – Scot McKnight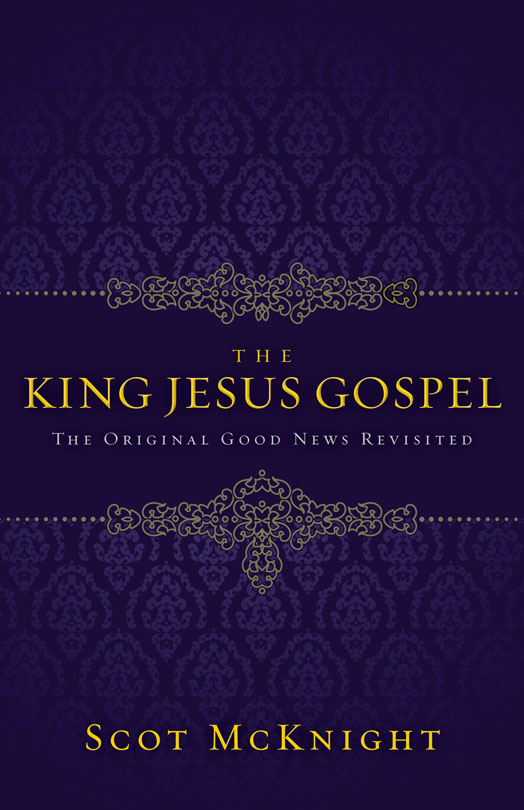 Contemporary evangelicals have built a 'salvation culture' but not a 'gospel culture.' Evangelicals have reduced the gospel to the message of personal salvation. This book makes a plea for us to recover the old gospel as that which is still new and still fresh. The book stands on four arguments: that the gospel is defined by the apostles in 1 Corinthians 15 as the completion of the Story of Israel in the saving Story of Jesus; that the gospel is found in the Four Gospels; that the gospel was preached by Jesus; and that the sermons in the Book of Acts are the best example of gospeling in the New Testament. The King Jesus Gospel ends with practical suggestions about evangelism and about building a gospel culture.

The Kingdom Agenda: Life Under God – Tony Evans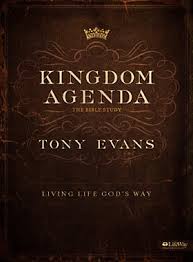 God's kingdom isn't just about theology and church. It isn't just a quaint religious idea or an obscure theological concept. It is about a whole new way of seeing the world and your place in it. The Kingdom Agenda offers a fresh and powerful vision that will help you think differently about your life, your relationships, and your walk with God. When you start with a Kingdom agenda, living in relationship with the true King, and embracing your place in His Kingdom, nothing will ever be the same.

Oneness Embraced – Tony Evans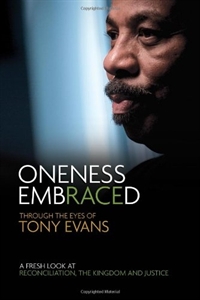 Black/white relations in the culture at large and in the church in particular continue to be a stain on America's respectable reputation. The church has clearly failed and must seek to function by God's kingdom perspective. In this legacy message, Tony Evans seeks to promote a biblical understanding of the kingdom foundation of oneness by detailing why we don't have it, what we need to do to get it, and what it will look like when we live it.


From Pentecost to Patmos: An Introduction to Acts through Revelation – Craig Blomberg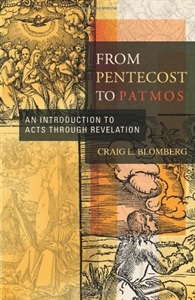 Essential reading for those who seek an in-depth study of the birth and growth of the early church. A companion volume to Blomberg's award-winning Jesus and the Gospels, this accessible survey provides an introduction, commentary, and application for each of the remaining 23 books to aid students in grasping its historical, linguistic, and theological significance.


Jesus and the Gospels: An Introduction and Survey 
– Craig Blomberg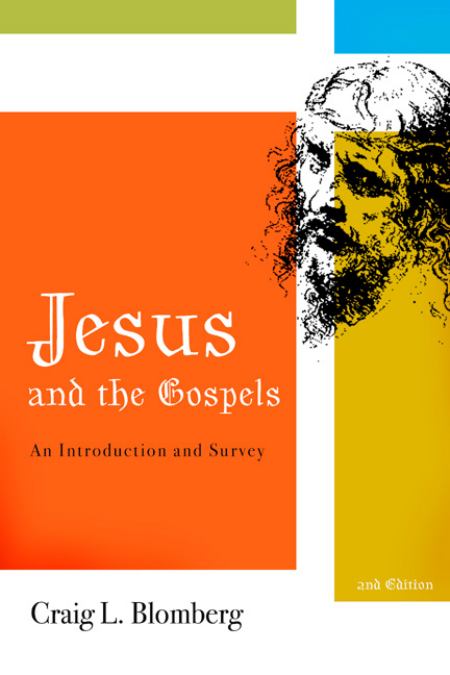 This second edition of Jesus and the Gospels prepares readers for an intensive study of Matthew, Mark, Luke, John, and the events they narrate. Craig Blomberg considers the historical context of the Gospels and sheds light on the confusing interpretations brought forth over the last two centuries. The original 1997 book won a Gold Medallion Award from the Evangelical Christian Publishers Association, and this updated version, factoring in new scholarship, debate, critical methods, and the ongoing quest of the historical Jesus, ensures the work will remain a top tool for exploring the life of Christ through the first four books of the New Testament.

How to Read a Book – Mortimer J. Adler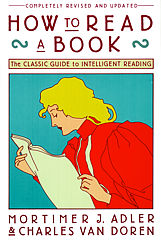 How to Read a Book, originally published in 1940, has become a rare phenomenon, a living classic. It is the best and most successful guide to reading comprehension for the general reader. And now it has been completely rewritten and updated.
You are told about the various levels of reading and how to achieve them — from elementary reading, through systematic skimming and inspectional reading, to speed reading, you learn how to pigeonhole a book, X-ray it, extract the author's message, criticize. You are taught the different reading techniques for reading practical books, imaginative literature, plays, poetry, history, science and mathematics, philosophy and social science.
Finally, the authors offer a recommended reading list and supply reading tests whereby you can measure your own progress in reading skills, comprehension and speed.

The Cost of Discipleship – Dietrich Bonhoeffer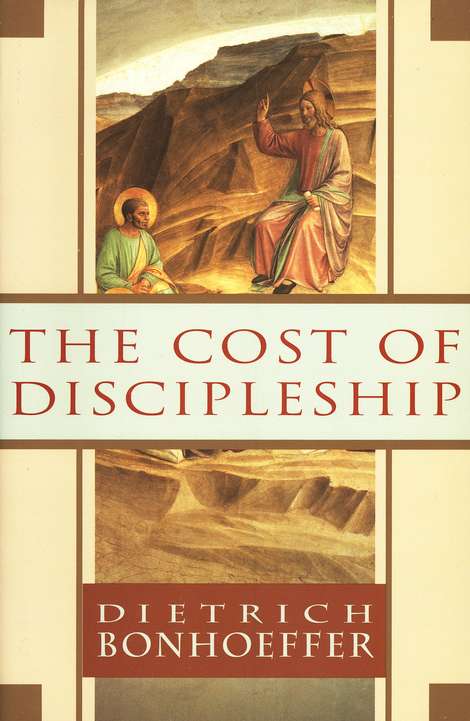 The Cost of Discipleship compels the reader to face himself and God in any situation. Bonhoeffer speaks of "Cheap Grace": preaching forgiveness without requiring repentance, baptism without church discipline, communion without confession. "Cheap Grace" is grace without discipleship. "Costly Grace" is the gospel which must be sought again and again, the gift which must be asked for, the door at which a man must knock. "It's costly because it costs a man his life, and it is grace because it gives a man the only true life."
Gospel-Centered Discipleship – Jonathan K. Dodson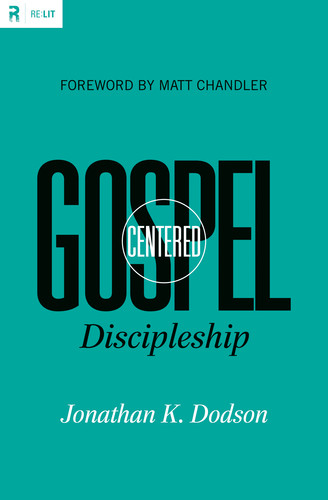 Everyone's idea of discipleship is different. Some people emphasize evangelism—sharing their faith. Still others promote a hierarchical system for spiritual growth, a way for older Christians to pass on best practices to younger believers. Yet, both ideas are incomplete. Real discipleship is so much more.  Avoiding extremes and evaluating motives, Jonathan Dodson insists on a way of following Jesus that re-centers discipleship on the gospel.  This book helps us understand and experience the fullness of discipleship as God intended. It combines the mess and the weight, the imperfection and transformation, the honesty and wonder of being a disciple who revolves around Jesus. Here is a practical guide to discipleship that is Spirit-filled, Christ-centered, field-tested, and easily implemented.
Mere Christianity – C.S. Lewis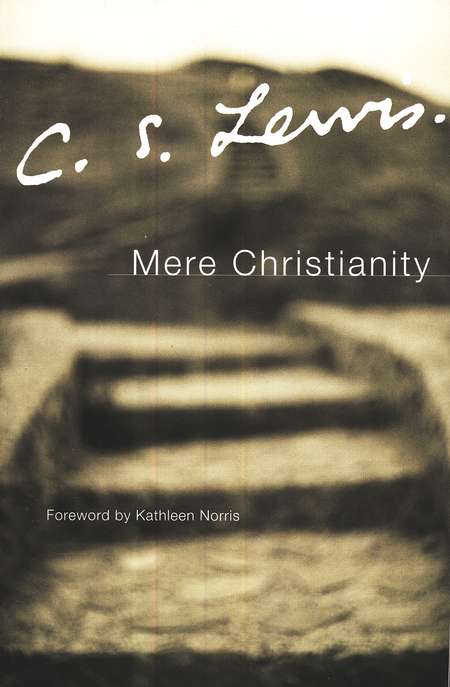 In 1941 England, when all hope was threatened by the inhumanity of war, C. S. Lewis was invited to give a series of radio lectures addressing the central issues of Christianity. More than half a century later, these talks continue to retain their poignancy. First heard as informal radio broadcasts on the BBC, the lectures were published as three books and subsequently combined as Mere Christianity. C. S. Lewis proves that "at the center of each there is something, or a Someone, who against all divergences of belief, all differences of temperament, all memories of mutual persecution, speaks with the same voice," rejecting the boundaries that divide Christianity's many denominations. This twentieth century masterpiece provides an unequaled opportunity for believers and nonbelievers alike to hear a powerful, rational case for the Christian faith.
Desiring God, Revised Edition: Meditations of a Christian Hedonist – John Piper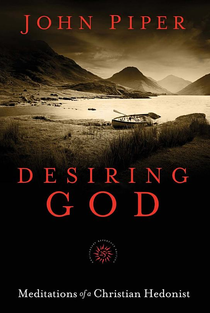 Satisfaction…Happiness…Joy. According to John Piper, the pursuit of pleasure in God is not only permissible, it's essential.  Desiring God is a paradigm-shattering work that dramatically alters common perspectives on relating to God.  Piper reveals that there really is no need to choose between duty and delight in the Christian life. In fact, for the follower of Jesus, delight is the duty as Christ is most magnified in His people when they are most satisfied in Him.  Constantly drawing on Scripture to build his case, Piper shows why pursuing maximum joy is essential to glorifying God. He discusses the implications of this for conversion, worship, love, Scripture, prayer, money, marriage, missions, and suffering.
Talk Thru the Bible – Bruce Wilkinson and Kenneth Boa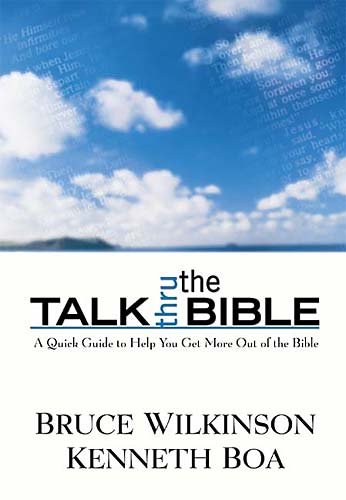 Talk Thru the Bible by Bruce Wilkinson and Kenneth Boa provides a valuable summary of every book of the Bible. Each chapter contains an introduction, notes on the author, date and setting, theme and purpose, key verses, Christ in that book (whether Old or New Testament), a survey of the book, and an outline of the book. The information is accurate, easy to understand, and complimented with useful charts and maps. The appendix at the back of the book features the visuals used in the Visual Survey of the Bible which is an excellent method for teaching the themes and timeline of Scripture.
The Cross of Christ – John Stott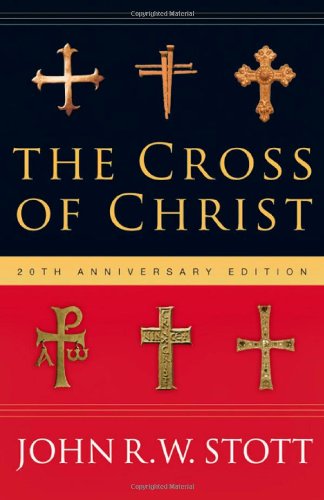 Now from one of the foremost preachers and Christian leaders of our day comes theology at its readable best, a contemporary restatement of the meaning of the cross. At the cross Stott finds the majesty and love of God disclosed, the sin and bondage of the world exposed.  More than a study of the atonement, this book brings Scripture into living dialog with Christian theology and the twentieth century. What emerges is a pattern for Christian life and worship, hope and mission.  Destined to be a classic study of the center of our faith, Stott's work is the product of a uniquely gifted pastor, scholar and Christian statesman. His penetrating insight, charitable scholarship and pastoral warmth are guaranteed to feed both heart and mind.
The Case for Christ: A Journalist's Personal Investigation of the Evidence for Jesus – Lee Strobel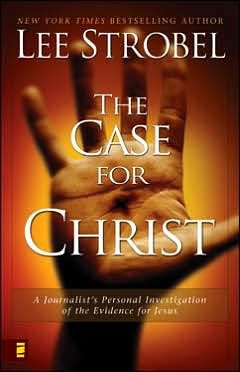 Retracing his own spiritual journey from atheism to faith, Lee Strobel, former legal editor of the Chicago Tribune, cross-examines a dozen experts with doctorates from schools like Cambridge, Princeton, and Brandeis who are recognized authorities in their fields. Strobel challenges them with questions like How reliable is the New Testament? Does evidence exist for Jesus outside the Bible? Is there any reason to believe the resurrection was an actual event?Using the dramatic scenario of an investigative journalist pursuing his story and leads, Strobel uses his experience as a reporter for the Chicago Tribune to interview experts about the evidence for Christ from the fields of science, philosophy, and history.
Crazy Love: Overwhelmed by a Relentless God – Francis Chan with Danae Yankoski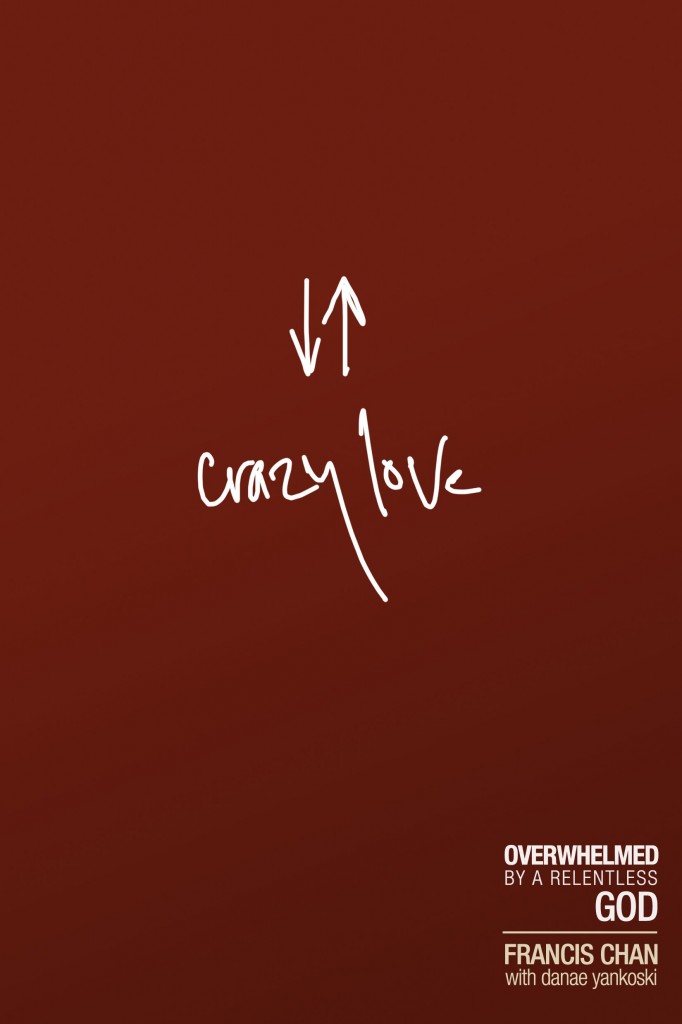 God is love. Crazy, relentless, all-powerful love. Have you ever wondered if we're missing it? It's crazy, if you think about it. The God of the universe–the Creator of nitrogen and pine needles, galaxies and E-minor–loves us with a radical, unconditional, self-sacrificing love. And what is our typical response? We go to church, sing songs, and try not to cuss. Whether you've verbalized it yet or not…we all know somethings wrong. Does something deep inside your heart long to break free from the status quo? Are you hungry for an authentic faith that addresses the problems of our world with tangible, even radical, solutions? God is calling you to a passionate love relationship with Himself. Because the answer to religious complacency isn't working harder at a list of do's and don'ts–it's falling in love with God. And once you encounter His love, as Francis Chan describes it, you will never be the same. Because when you're wildly in love with someone, it changes everything.
A Hunger for God: Desiring God through Fasting and Prayer – John Piper

There is an appetite for God. And it can be awakened…Our appetites dictate the direction of our lives–whether it be the cravings of our stomachs, the passionate desire for possessions or power, or the longings of our spirits for God.  But for the Christian, the hunger for anything besides God can be an arch-enemy…our hunger for God–and Him alone–is the only thing that will bring victory…Between the dangers of self-denial and self-indulgence is this path of pleasant pain called fasting.  It is the path John Piper invites you to travel in this book.  For when God is the supreme hunger of your heart, He will be supreme in everything.  And when you are most satisfied in Him, He will be most glorified in you.
The ESV Study Bible – Crossway Books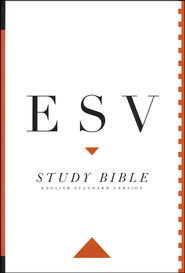 Created by an outstanding team of 95 evangelical Christian scholars and teachers, the ESV Study Bible presents completely new study notes, maps, illustrations, charts, timelines, articles, and introductions. Altogether the ESV Study Bible comprises 2 million words of Bible text, insightful explanation, teaching, and reference material—equivalent to a 20-volume Bible resource library all contained in one volume.
Stop Dating the Church!: Fall in Love with the Family of God – Joshua Harris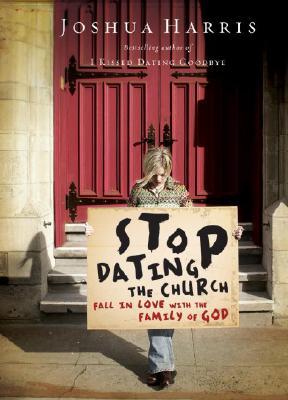 Putting in their hour or two on the weekend, many Christians take the rest of the week off, neglecting the church and her needs. It's not a serious relationship. Some shop around, looking for a church that suits their lifestyle. It's dating, with no assurances, no obligations. Bestselling author Joshua Harris calls Christians to stop playing the field and commit, just as Christ is committed to us, His bride. In his new book, Harris explores the ramifications of Ephesians 5:25–32, which proclaims the intensity and the breadth of Jesus Christ's love for His church. God has designed us to build our lives around a local church; we cannot be indifferent or uninvolved. Rather, we must be in love with and committed to God's plan and purpose through the church. Are you dating the church, or are you committed? We are a generation of consumers, independent and critical. We attend church, but we don't want to settle down and truly invest ourselves. We're not into commitment — we only want to date the church.
Total Church: A Radical Reshaping around Gospel and Community – Tim Chester and Steve Timmis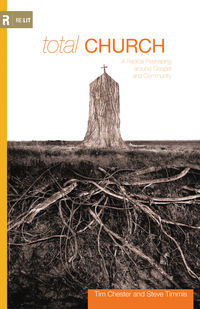 "Church is not a meeting you attend or a place you enter," write pastors Tim Chester and Steve Timmis. "It's an identity that is ours in Christ. An identity that shapes the whole of life so that life and mission become 'total church.'" With that as their premise, they emphasize two overarching principles to govern the practice of church and mission: being gospel-centered and being community-centered. When these principles take precedence, say the authors, the truth of the Word is upheld, the mission of the gospel is carried out, and the priority of relationships is practiced in radical ways. The church becomes not just another commitment to juggle but a 24/7 lifestyle where programs, big events, and teaching from one person take a backseat to sharing lives, reaching out, and learning about God together.
Let The Nations Be Glad: The Supremacy of God in Missions – John Piper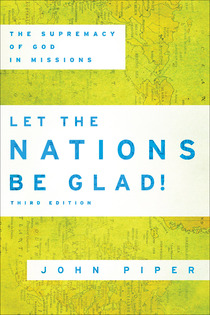 This new edition of a bestselling textbook (over 185,000 copies sold) draws on key biblical texts to demonstrate that worship is the ultimate goal of the church and that proper worship fuels missionary outreach. John Piper offers a biblical defense of God's supremacy in all things, providing readers with a sound theological foundation for missions. He examines whether Jesus is the only way to salvation and issues a passionate plea for God-centeredness in the missionary enterprise, seeking to define the scope of the task and the means for reaching "all nations." The third edition has been revised and expanded throughout and includes new material on the prosperity gospel. The book is essential reading for those involved in or preparing for missions work. It also offers enlightenment for college and seminary students, pastors, youth workers, campus ministers, and all who want to connect their labors to God's global purposes.