We believe that a plurality of elders (pastors) is the biblical model for church leadership. Therefore we have chosen to adopt a team approach to pastoring The Embassy Church. Presently the church is led by Brandon Washington and Derrick Kelsey, who serve as elders. If you desire more insight regarding our model then read, "Why Team Leadership?"

Brandon Washington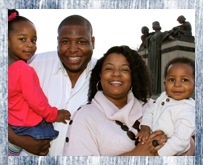 Pastor of Preaching and Vision/Elder
Brandon grew up in Dallas, Texas and studied Political Science at the University of North Texas. While helping a friend plant a church in San Antonio he met his wife Cheri. They now have two beautiful children, Reese and Ellis.
Soon after they wed, the couple moved to Denver where Brandon initiated studies at Denver Seminary and served as an Adult Ministries Pastor. As the years progressed, Brandon began to envision a church in Denver that is driven by community, discipleship, and missional living. In preparation for these leadership responsibilities, Brandon and Cheri relocated to Little Rock, Arkansas where Brandon studied as a church planting resident at Fellowship Associates.
Upon returning to Denver they initiated the process of launching The Embassy Church in partnership with a dedicated team of friends that identified with the vision. Their sincere desire is to see that God is made famous in our city.


Derrick Kelsey
Pastor of Missional Communities/Elder
Derrick is grateful that he has the opportunity to team up with Brandon and The Embassy in the city of Denver. Derrick truly loves people and desires to help people cultivate authentic relationships with God and godly relationships with others. He is a native of Birmingham, Alabama and a vocal supporter of the football team of his alma mater, the University Of Alabama (Roll Tide!), where he earned a degree in engineering. In 2003, after working several years as a traveling consultant in the software industry, Derrick married his good looking and good cooking wife, Zaneta, and they subsequently moved to Dallas for him to pursue a Th.M at Dallas Theological Seminary. During their time in Dallas their family grew to include two delightful sons, Drew and Zach and it was in his first year there that Derrick met Brandon. Since their initial meeting Derrick and Brandon began cultivating their friendship and molding a common vision for how a community of believers could truly impact each other and an entire city. Derrick and Zaneta have embraced Denver as home and have continually seen God work in amazing ways in and through the people who have been gathered to and impacted by The Embassy.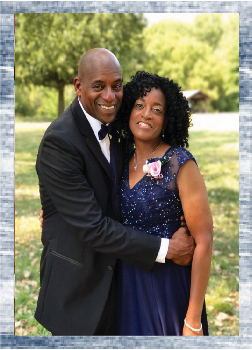 Debi Kelly
Pastor of Children's Ministry
Debi Kelly is a Denverite who attended Gilpin Elementary, Cole Jr. High School, and Manual High School. She comes from a family of six siblings. Her parents, Walter and Castella instilled in her early in life the importance of respecting and caring for other people. Debi attended Tennessee State University on a track & field scholarship where she majored in Mathematics. She met her husband James, the first day on campus! Their daughter Mary "Janelle" is married to Jamar and their son James "Trey" Kelly III is married to Mariah. They have a precious grandson, Jamar Calvin that they intentionally spoil.
James and Debi received Jesus into their lives before getting married. Early in their marriage they were both involved in a youth ministry where they were committed to help change the lives of inter-city youth that come from broken homes and needed someone in their lives who genuinely cared about
them.
Debi has a great team of volunteers in The Embassy Kids Zone. They are instruments being used by God to be impactful in the lives of our children and the communities we serve. His love continues to pour into our hearts and into our children. It's our vision to "Make God famous throughout the world" and have fun spreading his love. We serve an awesome God!